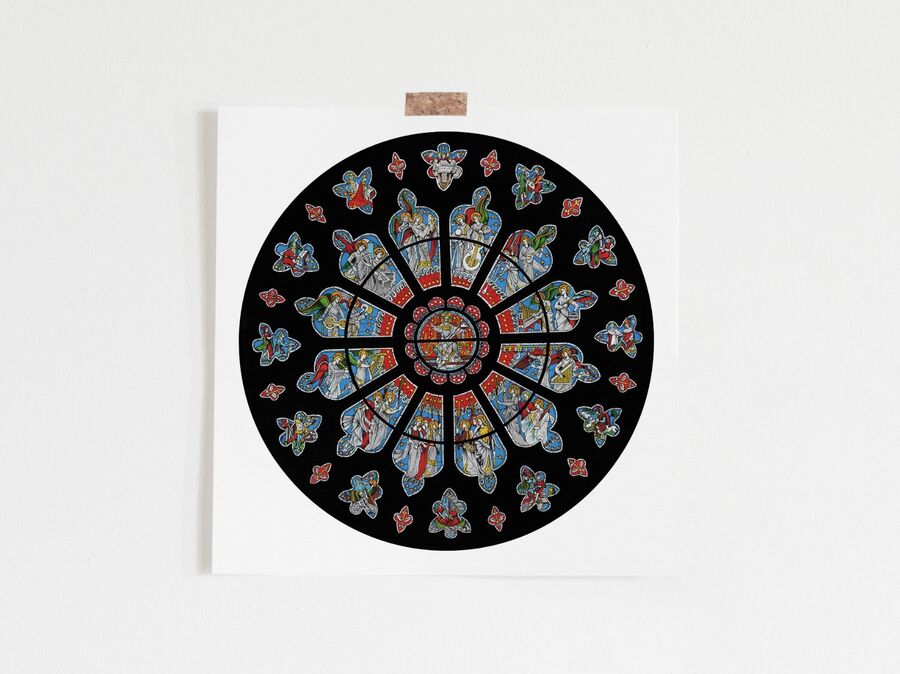 Bristol Cathedral Rose Window
Acrylic Gouache on Watercolour Paper
Unframed: 56 x 56cm
Signed by the Artist
Certificate of Authenticity

Bristol Cathedral was founded in the 12th century but was was rebuilt in the English Decorated Gothic style in the 14th Century. Most of the stained glass was replaced during the Victorian era or after WW2, however some 14th Century stained glass survives and can still be seen today. The rose window was created in 1877 but has undergone a recent restoration. It depicts Christ in Majesty, surrounded by 12 pairs of musician angels in the inner circle of lights, and in the outer cinquefoils there are personifications of Fine Arts, Painting, Navigation, Justine and Welfare.

Free UK Shipping

Please note that orders directly through our website are for UK delivery only at this time. We do however ship to many other destinations, including the EU and USA. If you would like to place an order from outside of the UK you can do so through the following ways:

Visit our Etsy Shop...

Email us to request a shipping quote...

Take a closer look at the creation of this painting...